SikhNet tries to induct young Sikhs into Yogi Bhajan's tantric cult with Kundalini Yoga at Khalsa Camp!
SikhNet tries to induct Sikhs into Yogi Bhajan's tantric cult with Kundalini Yoga at Khalsa Camp! http://www.youtube.com/watch?v=C0UjfxpuDH0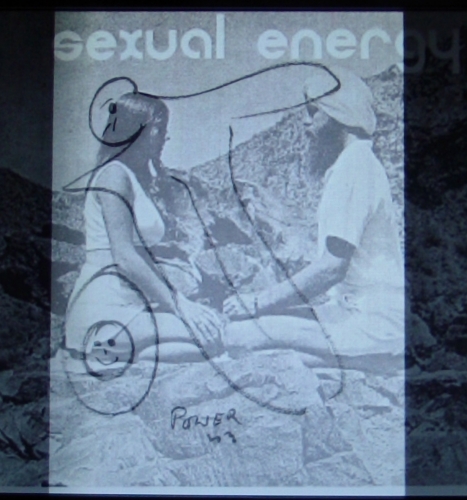 In the image above you'll see on of Yogi Bhajan's tantric drawings superimposed over a advertisement for his tantric yoga class
Confront Yogi Bhajan followers & SikhNet at Khalsa Camp Yuba City with tough questions! https://www.facebook.com/events/567419963296949/
https://www.youtube.com/watch?v=MF4eTK-eEyQ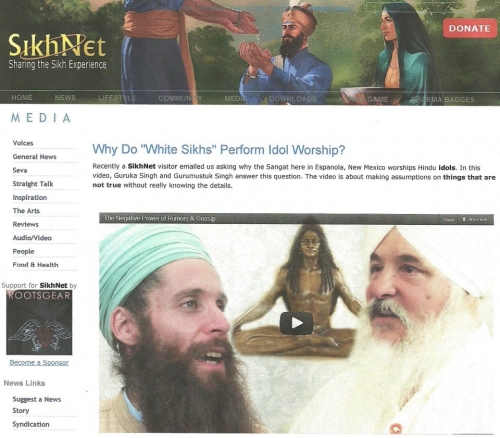 Letter from Yogi Bhajan's Secretary of religion Sat-Kaur Khalsa, to all Yogi Bhajan "Sikh Dharma ministers"
"The Sikh Dharma Ministry in The Aquarian Age"
Yogi Bhajan's Secretary of religion Sat-Kaur Khalsa, reveals in a letter to Yogi Bhajan's "Sikh Dharma ministers" how 3HO's "Kundalini Yoga is sacred and transformational rather then an exercise class?". Sat-Kaur equats the practice of Bhajan's Kundalini yoga with a "sacred" religious "practice" when she tells her "Sikh Dharma Ministers", "What are we doing to foster those teachings(Yogi Bhajan's teachings or as 3HOers call him Siri Singh Sahib),share them, teach them, and uplift those with whom we interact?"
Is this proof that Yogi Bhajan's "ministers" only want to induct innocent young Sikhs & yoga students into their Yogi Bhajan cult?
In my experience,the Yogi Bhajan way of smashing everyone into altered states by piling on more and more exercises, meditations and perhaps a gong meditation leaves people spacey and prone to induction into his cult. That's probably why he (Yogi Bhajan) did it and why Kundalini Yoga teachers keep on doing it. The heavy breathing (breath of fire as Yogi Bhajan called it) techniques, loud gong sounds ringing in your ears and hours of Yogi Bhajan mantra chanting, sometimes in front of his picture, put unsuspecting people into an almost trance like state, making students more susceptible to induction into the Yogi Bhajan cult. Yogi Bhajan would have us hold our arms up for hours in some "kriya" he made up. We were so exhausted after several hours that we'd believe or accept anything Yogi Bhajan said. http://gurmukhyoga.com/forum/index.php?id=317
Gursant Singh's " Confessions of an American Sikh " provides an inside look into the life of one American Sikh. http://amzn.to/Y7VRvy Born into a white Christian family, Singh converted to Sikhism in his twenties and devoted nearly three decades to a cult lead by Yogi Bhajan. Then, while traveling in India, he learned the true practice of Eastern Sikhism. http://amzn.to/Y7VRvy only 0.99 cents on Amazon Kindle Books
Cult expert Rick Ross cautions: "..if you see some guru's picture on the wall, or religious statues in the entrance area or practice room, something more than yoga might be lurking within the instruction...A group with a hidden agenda can use meditation to download its program" (http://www.cultnews.com/?cat=2).
Dr. Trilochan Singh, a respected Sikh scholar and historian recorded Yogi Bhajan's true agenda being to induct people into his Tantric/Kundalini yoga cult way back in 1977 when he writes, " The closed door talks which lasted for about three hours can be summed up thus: (1) Yogi Bhajan was absolutely frank in what he said and I believe every word of it. I asked him Is Sikhism the core of his teachings of Tantric Yoga? Which of these two contradictory disciplines is his basic philosophy? To this question he perhaps honestly replied that Tantra (White as he calls it) is his basic faith while Sikhism is only an off-shoot of his Tantric system. The reason he gave was that he believed Sikhism has no meditation techniques. I told him that Sikhism has more specific, fruitful, and spiritually exalting techniques of meditation, but his misfortune is that he has never studied Siri Guru Granth Sahib, and never cared to live according to Sikh Discipline." http://gurmukhyoga.com/forum/index.php?id=1
Hear the complete audio reading of Dr. Trilochan Singh's classic book: http://www.youtube.com/watch?v=2ySYyuWi0Z0
If Yogi Bhajan followers really would analyze the odds, traditional Sikhi offers the best "bet" here in my humble opinion. If you ask me, Bhajanists are taking a huge risk & gamble betting their lives into infinity on a horse like YB that has a poor track record to say the least.
http://www.youtube.com/watch?v=2ySYyuWi0Z0